Laser Dermabrasion
Total skin rejuvenation.
Laser Dermabrasion treatment is recommended in order to reduce acne scars, post procedural, remove discolorations and inequality of the skin. Also reduces wrinkles, although it is quite invasive method, sometimes used in anti-aging prevention.
PREPARATION TO SURGERY
Before treatment it is necessary to conduct an interview with the medical consultant. Medical consultant explains principles of the operation, its procedure, possible results as well as possible complications. An additional contact with the plastic surgeon is sometimes needed, who will perform the operation. Laser Dermabrasion is most often conducted in the autumn or winter period. The patient receives consent to undergo surgery. The patient gives consent directly before surgery. After pre-qualification there is held an Anaesthesiological Consultation, during which the doctor shall commission some basic blood and heart examinations (blood type, morphology, ESR, electrocardiography, etc.). Directly before operation the plastic surgeon talks with the patient and he ultimately decides to carry out the treatment.
ANAESTHETIZATION
The treatment is conducted under general anesthesia.
SURGERY PROCEDURE
Dermabrasion treatment consists on uniform removal of epidermal layer using CO2 laser. In our clinic we apply Sharplan SurgiTouch and Lumenis Coherent laser systems, which constitute the high standard in precision and automation of laser surgery. The laser beam causes precise evaporation of indicated tissue thickness without injuring corium. As a result of natural healing process, the skin is stimulated to self-renewal; a new tissue replaces damaged cells. A production of new collagenous and elastic fibers is also stimulated. The result is smooth and healthier skin with no imperfections. Treatment lasts about 45 minutes.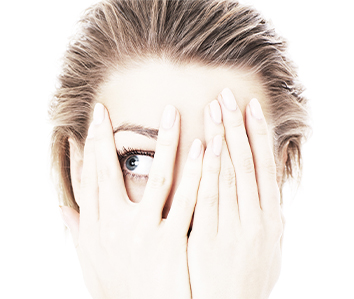 STAY IN THE CLINIC
After the treatment a greasing dressing is applied. The patient stays in the clinic one day.
POST-SURGERY PROCEDURE
On the first days swelling and redness of skin appears. On its surface wounds are formed, which in a period up to 7 days are healed. Then 2-3 visits in the clinic are necessary, during 9 days from the operation in order to evaluate the healing process. It is recommended so that the return to everyday activities was possible after 2-3 weeks from convalescence. Sporting is recommended after 3 months. Absolutely it is necessary also to avoid expose to UV rays / tanning in the sun, solarium/.
Usually one treatment allows to achieve expected results and to get rid of defects. If recommended, it is possible to repeat dermabrasion after minimum 6 months.
CHECK-UPS
If it is possible, patients report to check-ups after 6 weeks and 6 months after surgery.